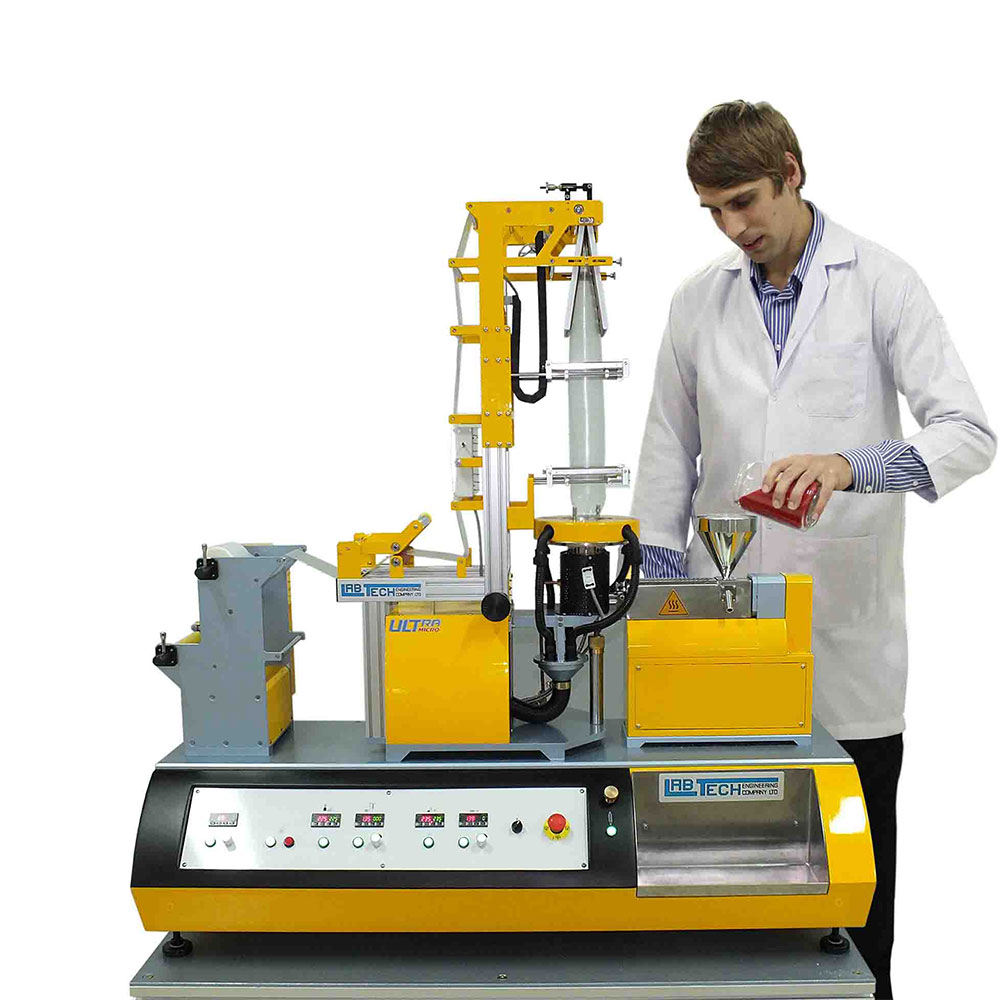 Category: Blown Film Lines and Co-Ex, Ultra Micro Scientific Laboratory Equipment
The line was secretly designed and built by our engineers and technicians during their spare time and was presented as a New Years gift to our company's manager. A lot of engineering has gone into this design, completely designed and built from scratch and the result is truly amazing. This Ultra Micro film blowing line worked so well that we decided to offer it to our customer worldwide. It was shown for the first time in April 2012 at the NPE exhibition in USA and it drew a huge crowd at all times during show hours. The original model was a fully functional version and it was made as an exact replica of our larger laboratory film blowing line. However it was made to be a functional model for display and not for professional use.
We have now completely rebuilt the line using advanced components to make it a fully professional version with same high quality as our other machines so that it can be used for research and learning institutes for many years to come.
Request a Quote/More Information