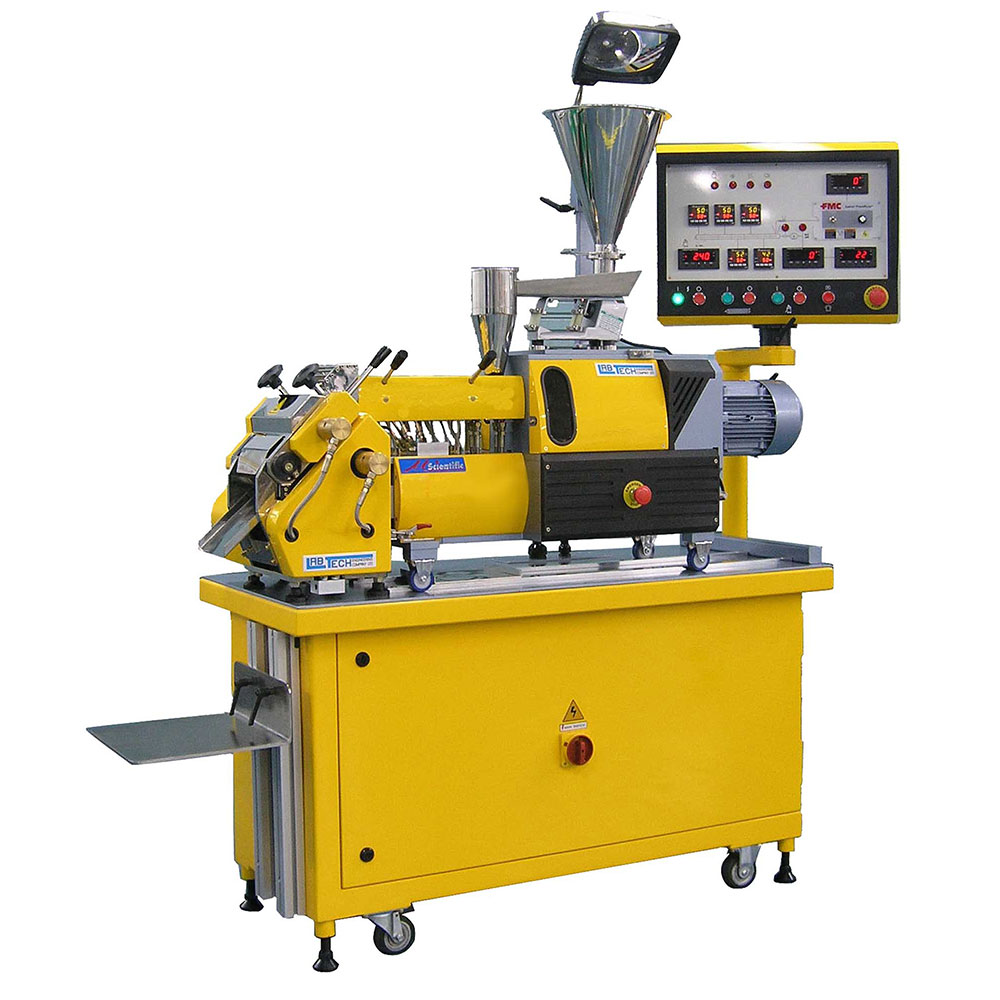 Category: Twin Screw Extruders
The powder coating line comprises of a 16 mm twin screw extruder with 24 L/D coupled to a chill roll unit which will form thin flakes of the compounded thermo-setting resin. The twin extruder is equipped with 6 barrel modules, each of 4 L/D length which are equipped with either cooling or heating or both. The material in powder form is fed to the hopper with a variable speed vibratory feeder which gives a very precise feeding rate without bridging.
The screws are of same modular types as for the standard plastic twins where the single screw and needing elements are mounted on hexagonal shaft allowing for a very large variety of screw configurations.
Request a Quote/More Information