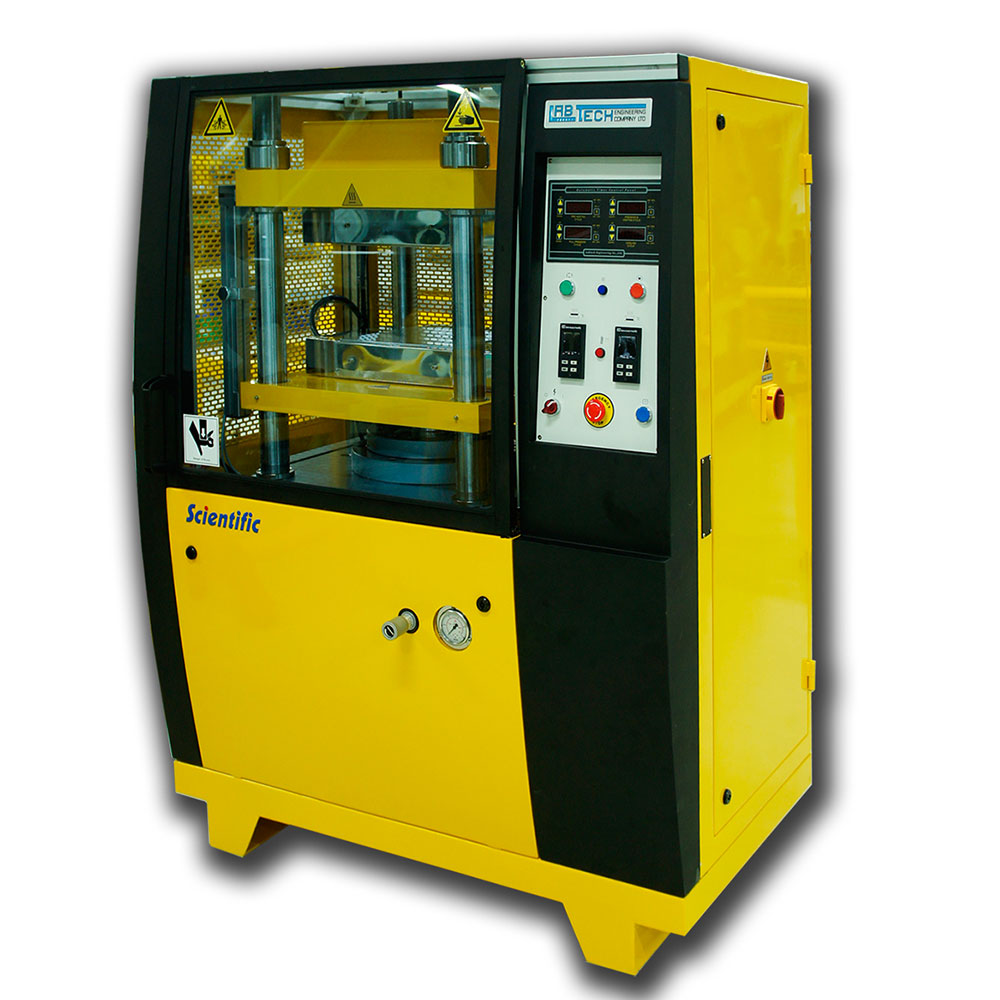 Category: Hydraulic Presses
Modern designed steel cabinet with curved sliding front door and control cabinet. The front door is equipped with a large blue tinted Plexiglas window and the control cabinet is recessed so that it is covered by the front door when opened. The sub cabinet has a heavy-duty framework made from welded steel and the top cabinet is built up with rigid aluminum profiles. A solid steel table, covering the entire sub cabinet, is machined from thick sheet and is supporting the four hardened and precision ground pillars as well as the hydraulic press piston. The base platens to the press platens are guided on the pillars with self-lubricating heavy duty bronze bearings. This ensures a very precise guidance of the press platens with perfect parallelism. The whole press platen assembly is totally enclosed with panels surrounding all sides as well as the top which gives total safety to the operator.
The New standard ASTM press is also equipped with newly designed press platen which each has a dual channel cooling system and it also has a new design of the heating system with a larger number of high wattage heating cartridges, placed in a special pattern which, together with the new cooling channel system, enables an extremely precise temperature control and ramping of the platens.
Request a Quote/More Information