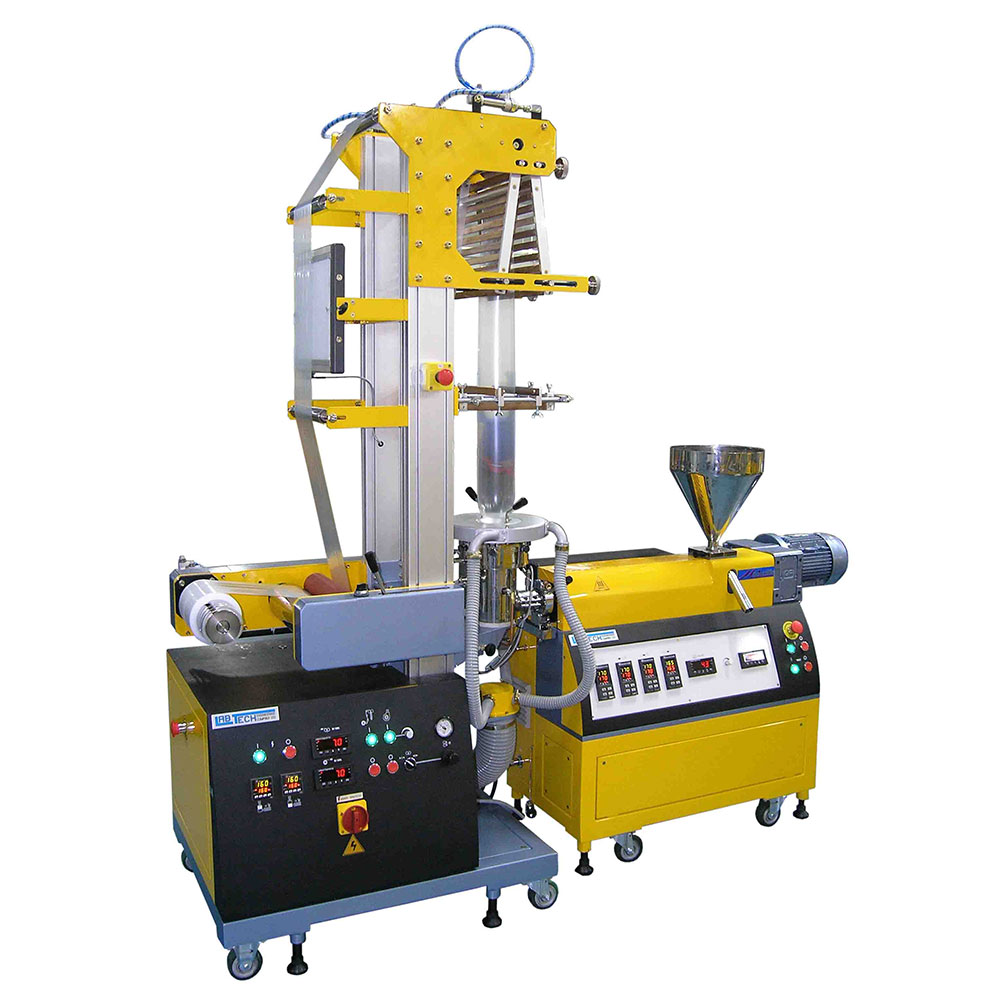 Category: Blown Film Lines and Co-Ex
This new line is designed to produce a professional film with optimum dispersion of colorants. The small internal volume of the die coupled to our smallest 20 mm extruders also gives minimum resin usage with fast colour changeovers.
The film blowing attachment is connected to our single screw bench top extruder type LBE20-30 with a C-clamp on the flange to the extruder. The attachment is built up on an individual self-supporting frame with lockable casters and thus can be easily removed from the extruder.
Request a Quote/More Information