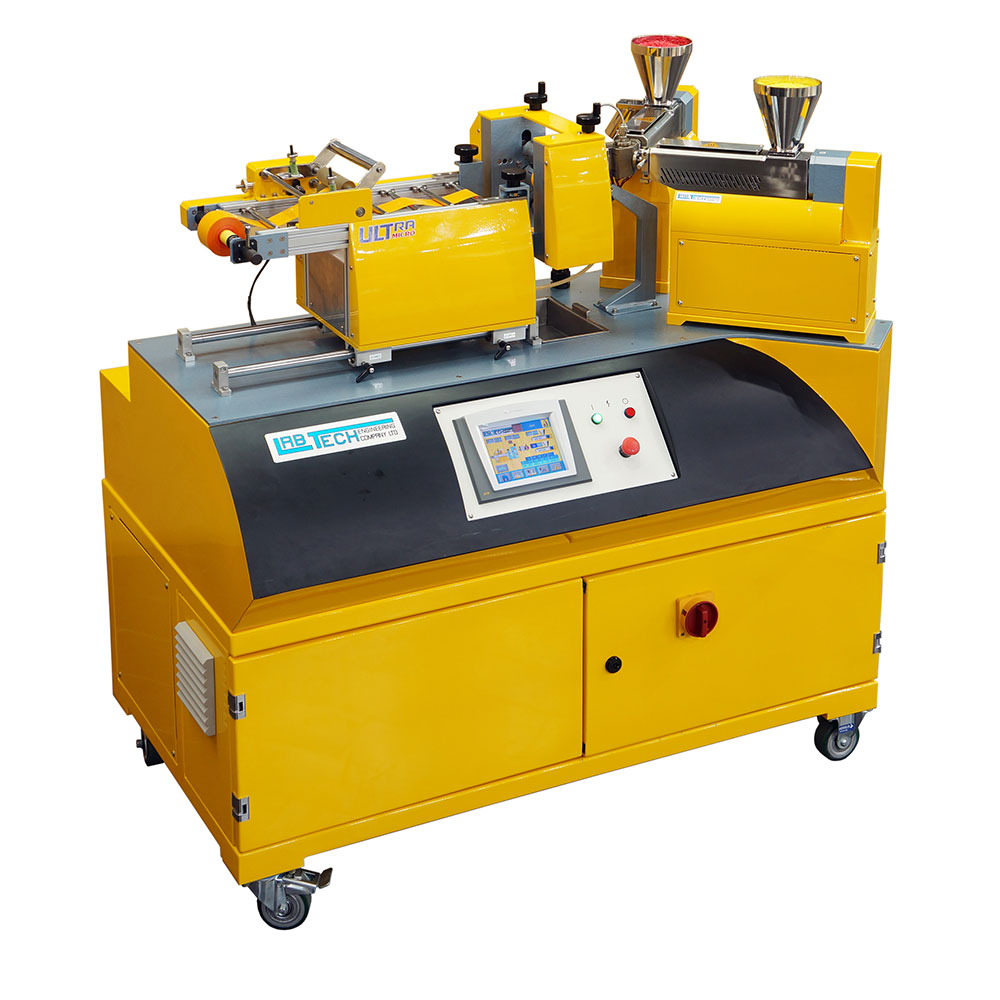 Category: Cast Film and Co-Ex, Ultra Micro Scientific Laboratory Equipment
For producing films down to 10 µm and thin sheets up to 300 µm.   Comprehensively tested with LLDPE, LD & HDPE and PP.  More resin types are being tested.
As with all our other Ultra Micro lines, this Co-Ex version was designed and built by our engineers on their spare time and given as a gift to our manager. The line features two units of our conical extruder which have the unique features to be able to use regular plastic pellet sizes. This is made possible by having an in feed section diameter of 18 mm which then gradually reduces to 8 mm at the screw tip.  All three rolls of the chill roll stack have a diameter of 40 mm and are same as our larger versions equipped for water cooling and heating. The line includes a roll tempering unit with circulating water, connected to all three rolls giving a temperature regulation from ambient temperature to a maximum of around 90° C.  The roll width for the LUMCR-50 is 100 mm and can produce films or sheets with a width after neck-in of around 40 to 45 mm with the standard 50 mm die and 60 to 65 mm with the optional 75 mm die. The thickness range is around 10 to 300 microns. The rolls are made of stainless steel of same high quality as we use for our larger versions and are precision ground and polished to a mirror surface.
Request a Quote/More Information