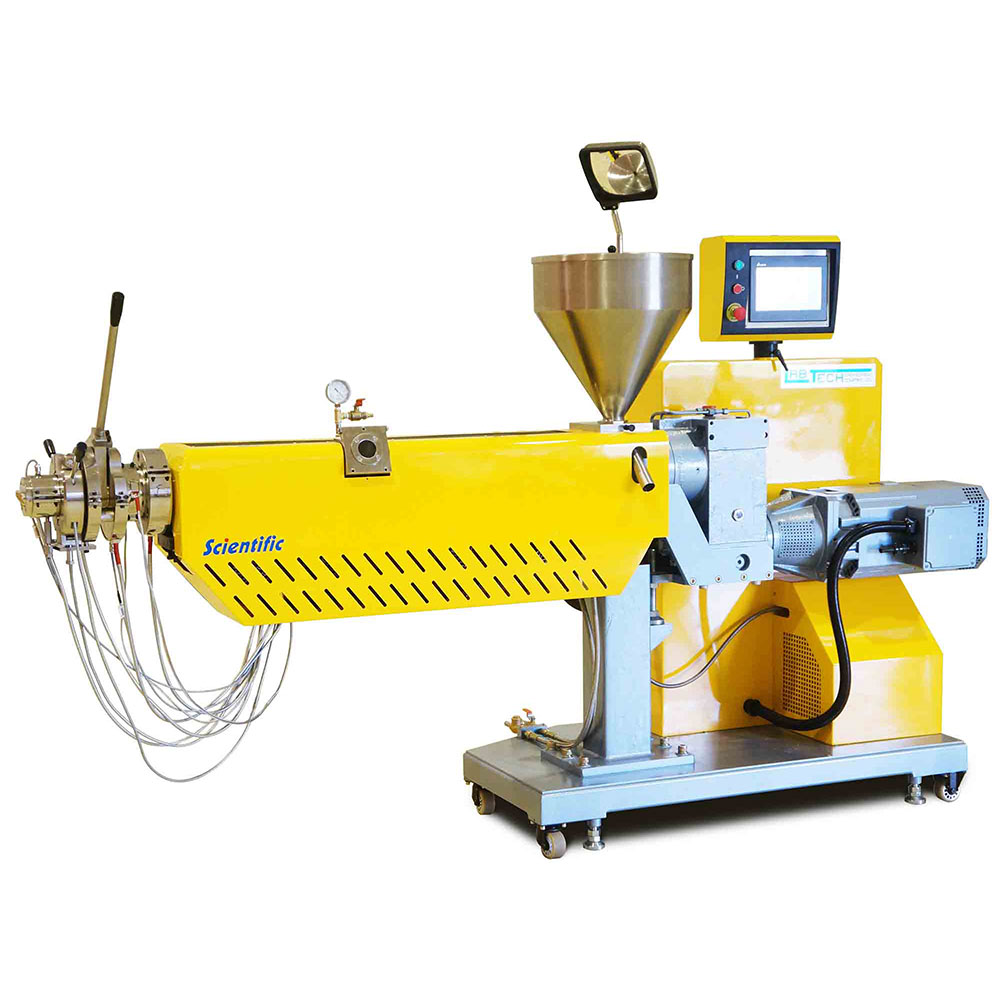 Category: Single Screw Extruders
For extrusion of most thermoplastic resins, non-vented version equipped as following: Screw and barrel in high-grade nitride steel, screw diameter 45 mm and L/D ratio of 30. Screw with Maddock mixing section at 22 D and with pineapple mixing at screw tip. Compression ratio 1 to 3. Screw speed infinite variable from 0 to 250 RPM. Large oversized drive with 22 kW AC Vector motor, coupled directly to an in line heavy-duty helical gear box with internal thrust bearings. Programmable frequency inverter for infinite variable screw speed and high torque even at low screw speeds. Digital readout of the screw RPM and motor power in percent of full load from instruments mounted on the control panel.
The vented version of our 45 mm extruder has been developed with optimum performance and still no resin bleeding at the vent. The screw is designed for processing of most polymers and has the same features as described for the non vented version as well as:
Vented screw design with Maddock mixing section at 15 D followed by the decompression and venting zone. The screw at the vent and to the end has double flights for optimum feeding property. The tip of the screw is equipped with split open flanges for additional mixing.  Large vent opening made of Stainless Steel. Equipped with stainless steel swing open lid with large shock resistant window and with pipe connection for eventual vacuum pump. The swing open lid is equipped with rubber seal to give a tight vacuum fit to vent.
Request a Quote/More Information