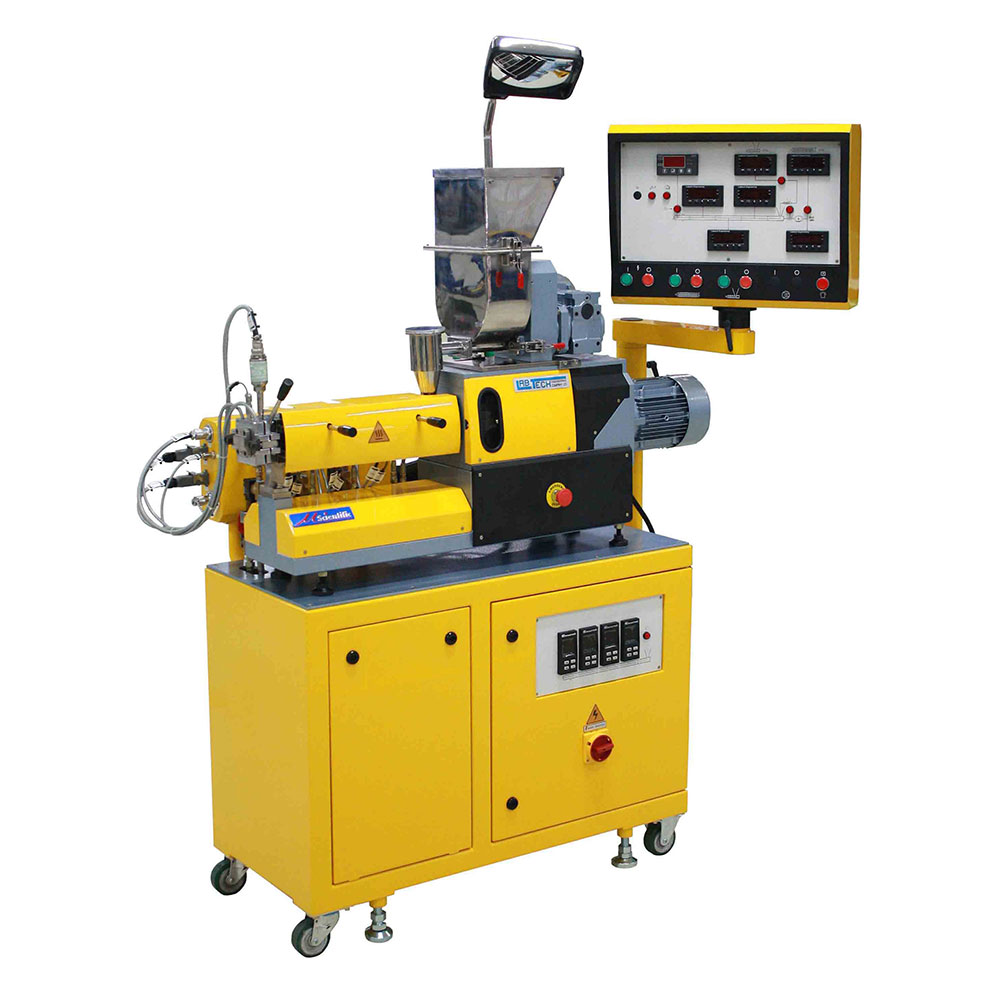 Category: Twin Screw Extruders
NEW Modular 12 mm twin-screw extruders types LTE 12-36 with segmented screws and screw speeds up to 800 RPM, available both in manual as well as fully computerized version with LCD touch screen controls.
The New MicroCompounder 12 mm co-rotating twin screw extruders is made with a complete modular build up of the clam shell barrel, where each barrel section have a length of 9D or 108 mm. The length is available with 36 L/D and with drive power of 2.2 KW.
This twin is designed to be used with polymers in powder or micro pellets form with an approximate maximum granule diameter of 1.5 mm. It is suitable for processing of minute polymer quantities for research applications but it can also produce larger quantities having a maximum output of around 4 kg/hr. The amount of resin remaining in the screws is only around 10 grams so if the batch size is for instance 50 gram, the amount of polymer which is compounded and exits through the die is 40 gram.
The Clam Shell Barrel is equipped with exchangeable barrel lining inserts for optimum economy and ease of replacement. These standard inserts are made from a very high grade tool steel which is through hardened to over 60 RC and which can withstand high processing temperatures of up to 400 °C. This unique barrel insert system was designed by us in 2003 and has proven during the years to be a very good feature.
The screws are built up from individual single elements mounted on hexagonal hardened shafts. Each individual kneading elements is supplied in many angles to enable optimum variations in screw configurations. The screw components are made from high grade tool steel which is through hardened but made with a slightly softer hardness than the barrel to ensure optimum life time for both elements and barrel.
Request a Quote/More Information